Accessing care has just got easier
For the first time patients will be able to log into DrDoctor via NHS login and manage appointments through the NHS App.
Streamline patient communications and care management for a better patient experience.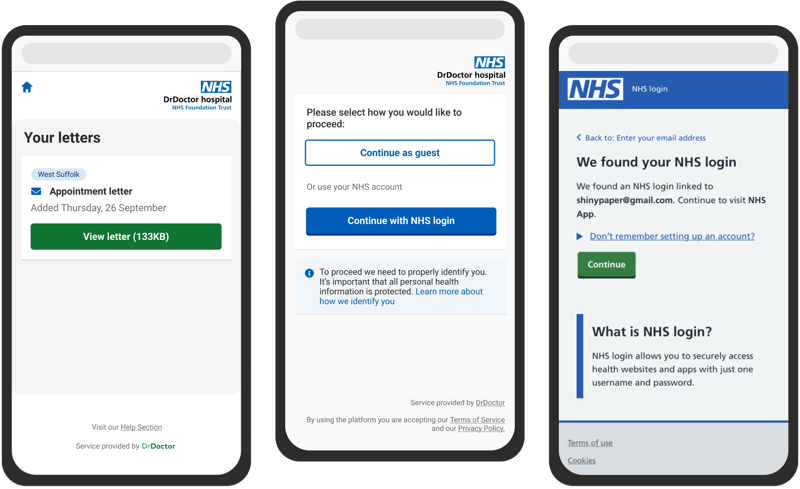 A seamless single interface - your digital front door
Transforming how patients and healthcare providers interact with a streamlined experience regardless of where care is being provided from.
DrDoctor delivers a consistent user experience for ICSs wishing to standardise their patient interactions.
An integrated system that assists with national mandates
Deliver today on national targets whilst also being ready for the future with the UK's leading and most complete patient engagement solution.
Want to learn more? Enter your details below and one of the team will be in touch