Assessments
Deliver personalised care remotely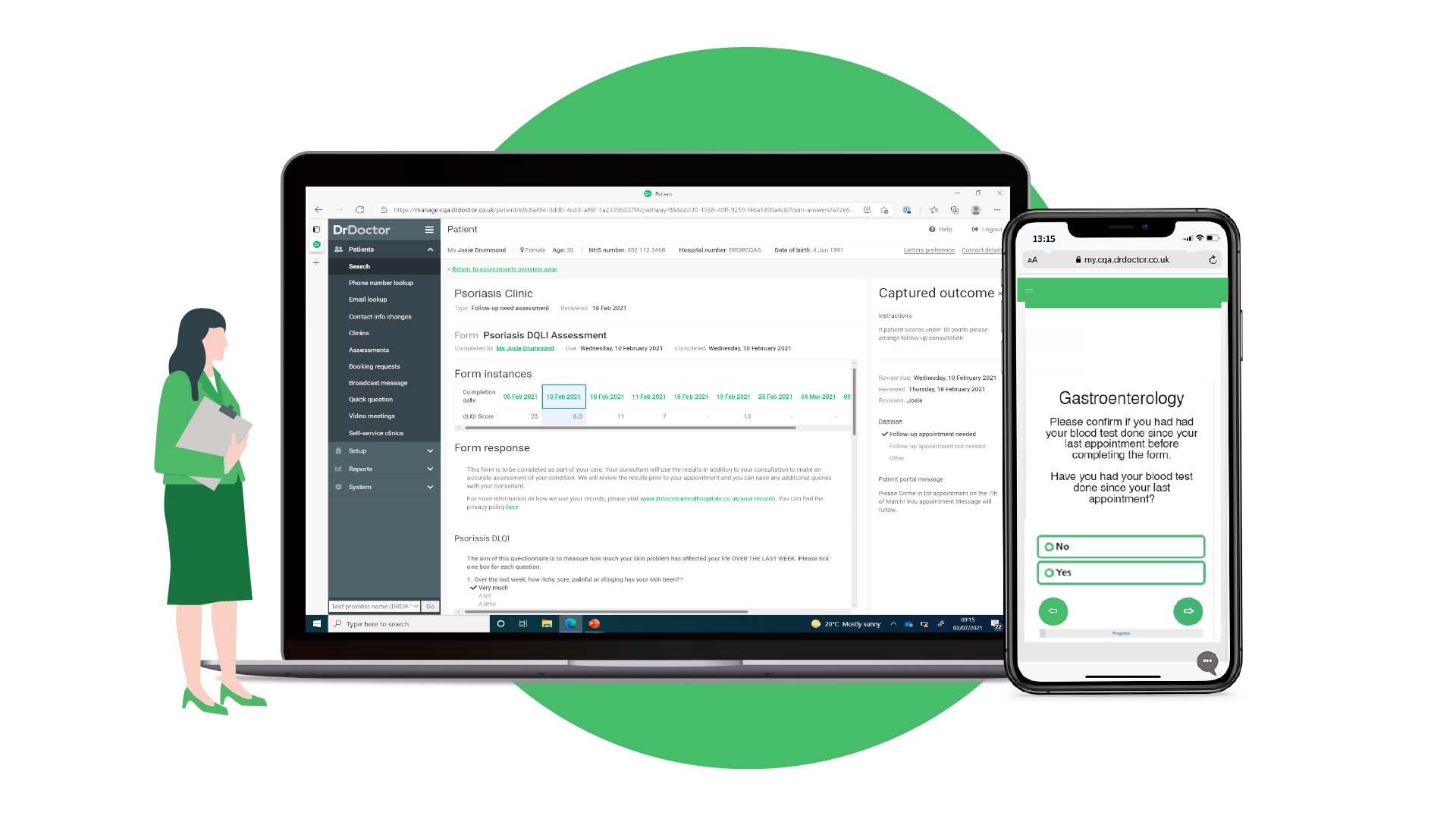 DrDoctor
Assessments enables more personalised touchpoints between the patient and the care provider without any added resource.
Save time, money and space by offering customisable forms online, pre or post clinic.
Clinician and patient engagement are vital. It's very powerful for patients to know the data is used to inform care.

Increase appointment quality
With better quality, more frequent data capture, face-to-face appointments
offer more value.

Better follow up care
Remotely monitor patients' symptoms rather than automatically schedule a follow up.

Automated data capture
Manage risk with automated,
flexible
online forms that patients can fill out pre or post clinic, wherever they are.

Engaged patients
40% reduction in on the day cancellations
by allowing patients to complete assessments remotely.
Automate SMS reminders
Automate invitations and reminders to fill out secure assessment forms, ensuring a high completion rate.
Ad hoc or long term
Flexible for any pathway. Set up long-term Longitudinal studies or send out ad hoc forms as you need them.
Outstanding feedback
93% positive feedback shows patients value remote touchpoints and personalised care.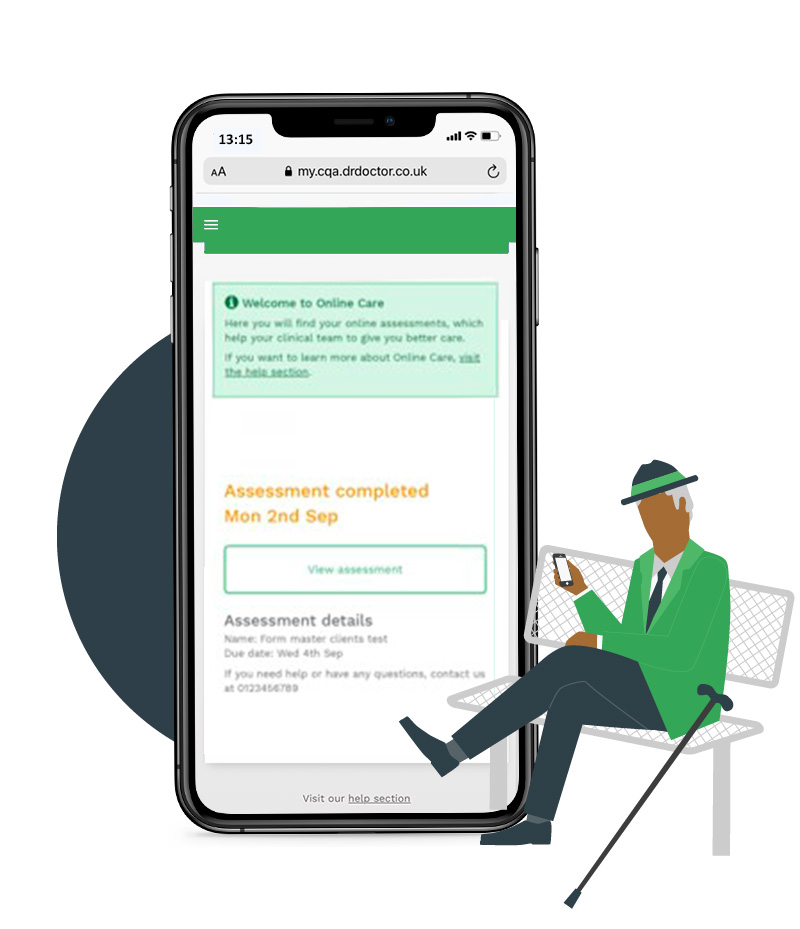 DrDoctor Assessments
Download our product brochure to see how you can deliver personalised care remotely.
DrDoctor Sound Bites
Episode 1: Assessments
Book a custom demo
Fill in your details and we will get in touch.