( read )
Interoperability is the key to widespread innovation
Topics: Industry insights
The long-term plan is our guiding light within the NHS to steer providers and suppliers alike into a brighter, more sustainable future. Interoperability and collaboration are highlighted as key features in the plan. Information sharing between professionals and patients needs to be effective and support evolving models of care, whilst reaching beyond organisations and geographies. The ability of digital tools like DrDoctor to integrate and operate with other IT systems is essential for helping the NHS optimise patient outcomes and quality of care provided. This is why we partner with other skilled organisations to offer complete, expert solutions to provide the tools for whole system change.
One of our partners is a hybrid mail provider that offer essential features like affordable printing and accessibility needs. Combined with our expertise in digital communication, we provide an end-to-end letters solution that gives patients choice when communicating with their clinician. Naturally, our partners will want to understand what integrating into two systems means in practice. Before any implementation, we employ rigorous testing to ensure seamless fit in the Trust infrastructure and environment. If a hospital's IT system requires us to tweak our software before obtaining all the data we need, we would first ensure our partnership model follows necessary changes. We would then modify and adapt our joint operability before implementation with hospitals.
We understand that when it comes to integration, system interoperability is a legitimate concern in any type of digital transformation. This is why we hold our team and our product to such a high standard when it comes to expertise, technology and governance. Our solution is already integrated with several PAS systems including Epic, I.PM/ Lorenzo, Cerner, CaMIS, ePJS, Maxim, TrakCare, WPAS, WRIS and Medway. This doesn't however mean that is the extent of our integration ability; we have always been able to integrate with any PAS and are confident in keeping that record up in the future. As an expert solution and integration partner, we are happy to take our tried and tested process into new territories and develop bespoke integration pathways to previously unfamiliar PAS arrangements.
Health tech is developing at such a pace it's essential for us providers to build systems that are compatible with other products around us. At the end of the day, regardless of what exactly each of us are offering the NHS, we all share the same goal; to help the NHS stay sustainable and to look after patients better. We are committed to maximum compatibility and support three main approaches to integration; FHIR, HL7 and SSIS.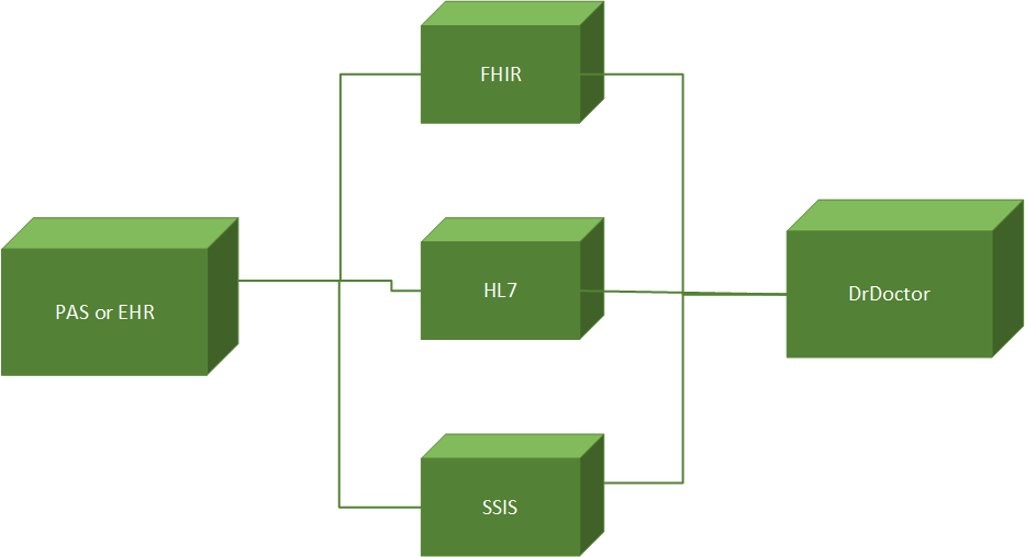 We are always exploring new partnerships and hope to expand the DrDoctor portfolio further. We believe innovation is not something you can switch on and off. Innovation involves entire organisations and should be built on partnerships to offer cross-provider care. The whole DrDoctor product and methodology has been built with this in mind. We generate a return for patients and organisations from day one but also offer a strong foundation to build a digital future. We achieve this through interoperability and open systems, in order to find the best possible fit for a particular user case.
We believe that the future of health tech lies in higher levels of automation for organisations. This means further automation of routine tasks so that all hospital teams can refocus their time on adding value for patients. We believe we are at the doorstep of a digital health revolution. Our commitment as part of this movement is to ensure we're always using and developing to give patients the latest and best in high tech. We are also committed to always keeping patients safe through information governance and data privacy. And lastly, we would like to extend our digital hand to other tech suppliers, because developing a seamless ecosystem together is what will help the NHS the most.