Broadcast Messaging
Built-in agility for communication at scale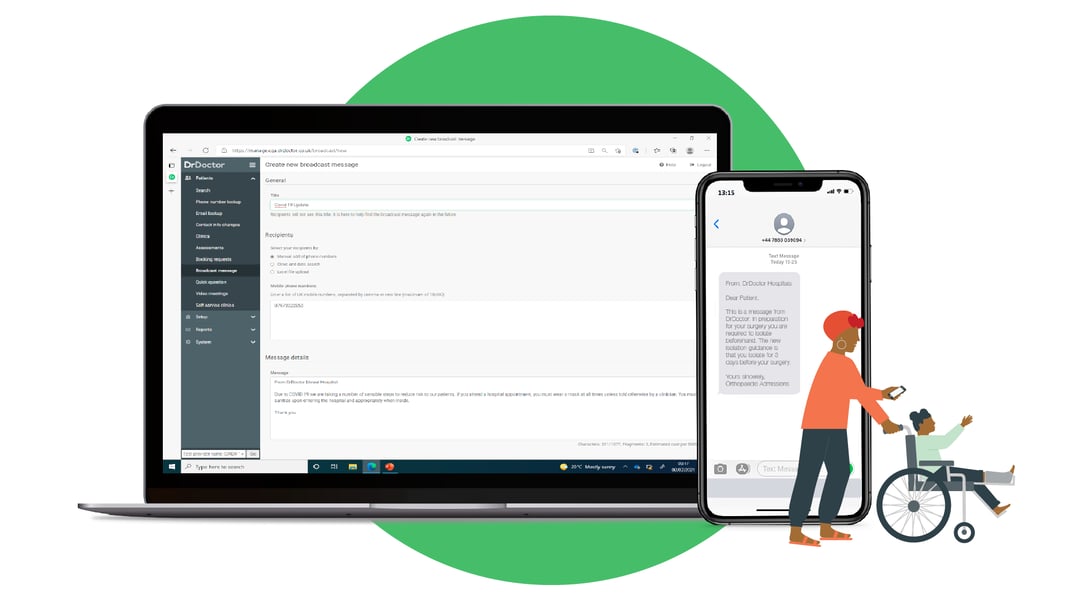 Quickly and effectively communicat
e
to patients, staff and volunteers
through bulk
messaging
.
Consolidate your communication channels to avoid fragmentation of care delivery
.

Easily send vital updates
Send essential updates such as mass cancellations or location changes to entire patient cohorts within minutes.

Made for your PAS
Get started immediately with no integration or unlock the full power of Broadcast Messaging with a simple integration with your PAS.

Proactively manage pathways
Unify care delivery to m
anage risk and organise information based on pathway needs.

Built for healthcare
Broadcast Messaging enables
bulk messaging safely in a healthcare setting
with the right information governance.
Send up to 10,000 messages
Whether you need to send to 1 patient or 10,000, Broadcast Messaging works for your clinic.
SMS cost calculator
Keep your SMS costs down with our simple fragment cost calculator. Always know what you are spending so cost is never a surprise.
Summary of campaigns
Easily view a summary of the campaigns you have already sent out including delivery rates.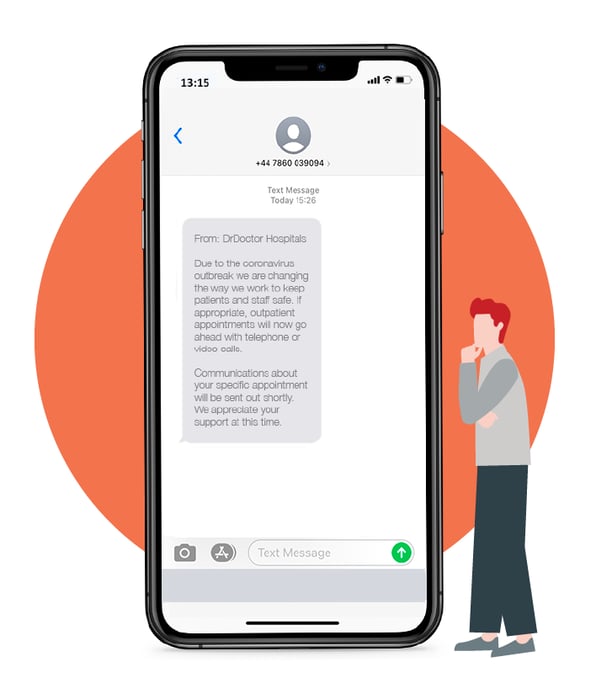 Broadcast Messaging
Download our one-pager to see how easily you can communicate at scale.
DrDoctor Sound Bites
Episode 4: Broadcast Messaging
Book a custom demo
Fill in your details and we will get in touch.