Digital Letters
A fully integrated hybrid mail solution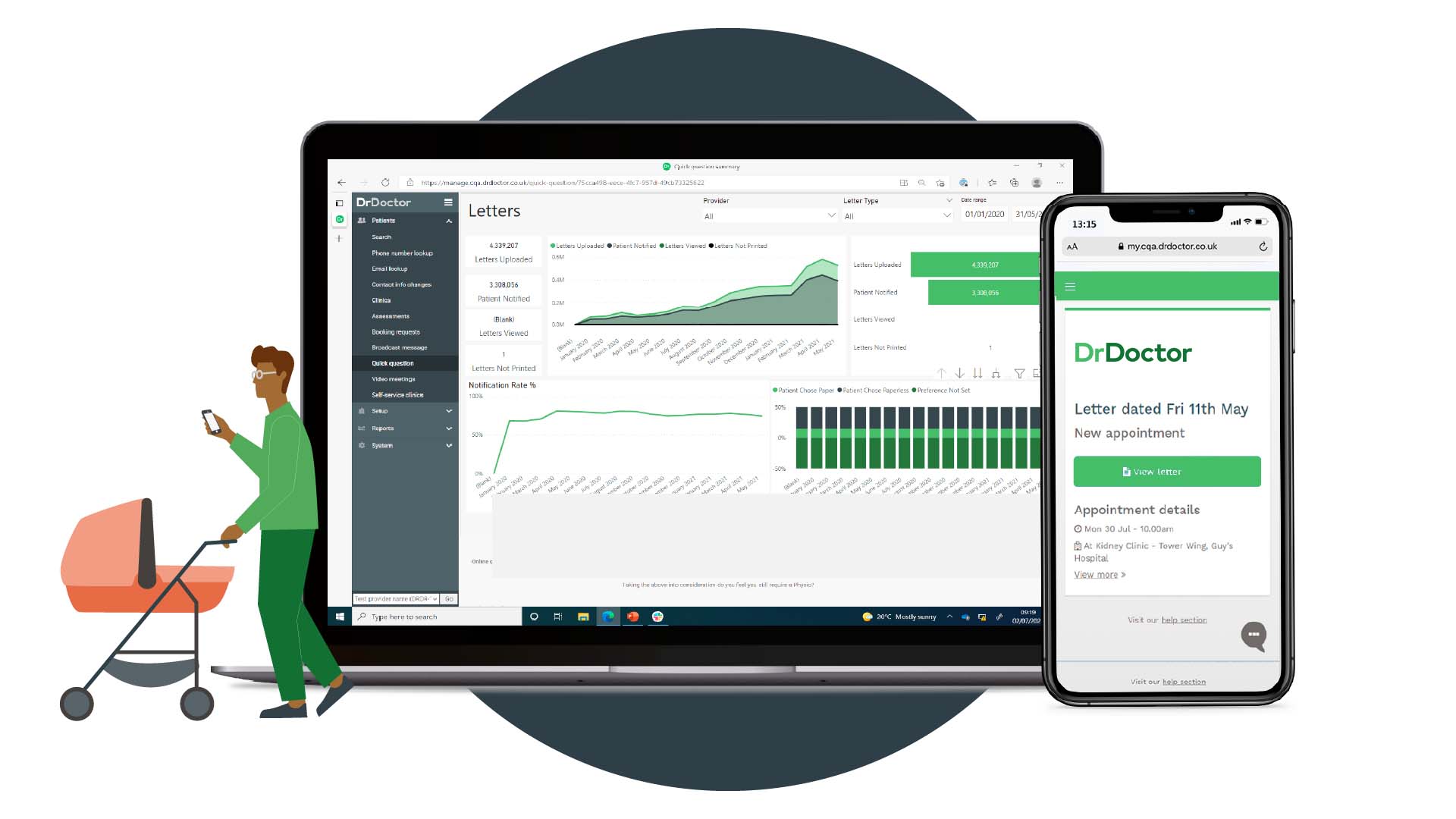 Increase patient engagement by communicating with patients faster, through their preferred channels, and in the
format
they want and need every time.
This project has been an instrumental part of ensuring we are providing patients with their appointment information in a timely manner, and in the formats that best suit them.

Reduce DNAs
Ensure patients are always up to date. Information is always accessible and in the right format.

Improve carbon footprint
Reduce paper and associated carbon usage while increasing efficiency of delivery.

Unlock cost savings
The NHS spends over £100 million on printing and distributing letters every year. Reduce cost instantly by going paperless.

Digital-first interaction
Introduce your patients to digital-first communications in an easy to use way.
Built for any system
Get started quickly and easily with low, demographic-only integration requirements and bespoke implementation.
Easy for patients to sign up
Patients can instantly access their information even if they have never used DrDoctor before.
DrDoctor API
Frictionless integration with hybrid mail providers ensures individual communications meet Accessibility Information Standards.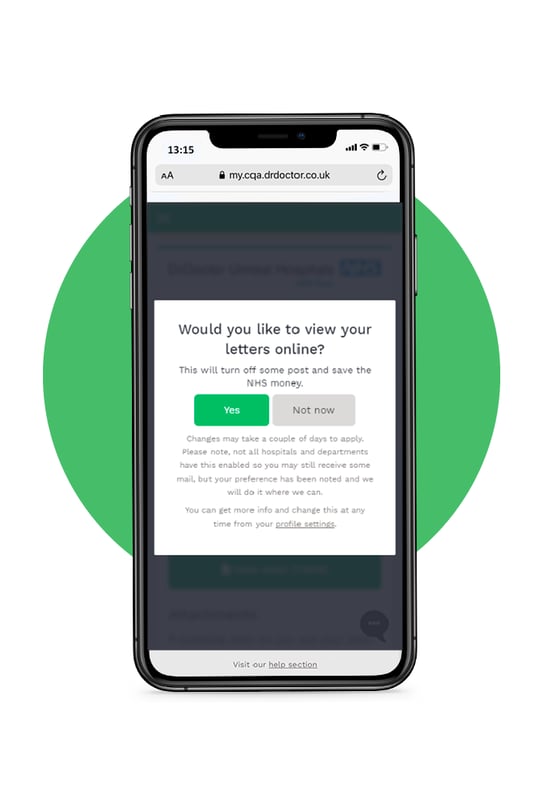 Digital Letters
Download our product brochure to see how you can unlock cost savings through patient engagement.
DrDoctor Sound Bites
Episode 5: Digital Letters
Book a custom demo
Fill in your details and we will get in touch.