Quick Question
Instantly validate waiting lists and
free up capacity at the touch of a button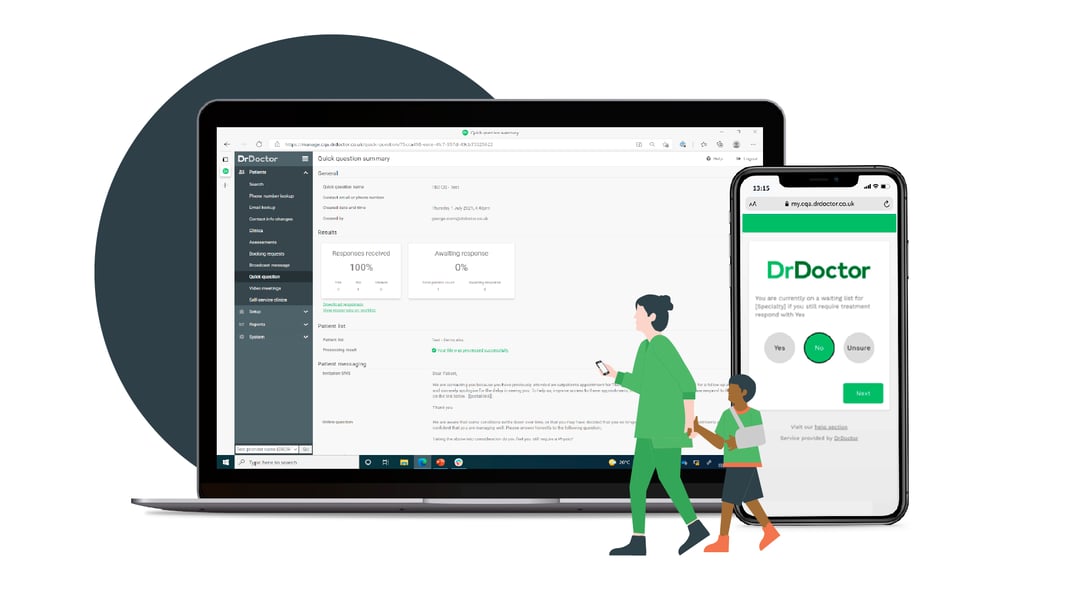 Set up a question for thousands of patients in less than 5 minutes.
Pre-set different outcomes based on patient responses
securely
recorded on the
DrDoctor
Patient Portal.
Within 20 minutes we had the necessary responses to successfully fill this clinic following confirmation of the patient's availability.

Get immediate responses
Patients are engaged and up to date with their care
. 90% of all responses come within the first 48 hours.

Flexible communication
The practical uses are limitless
;
f
rom
waiting list validation
to r
eplacing daily check-in phone calls and follow ups.

Get started immediately
Quick Question requires no integration
.
S
tart asking questions by the next working day.

Get visibility on non-responders
Receive responses digitally
and manage risk by nominating a response timeframe for patients.
Automate next steps
Pre-set different outcomes depending on patient responses.
Low friction for patients
Patients do not need a login to respond to questions ensuring a superior patient experience.
Join up your systems
Quick Question enables technology uptake
.
Record
patient
responses
in your PAS
for remote consultation preferences.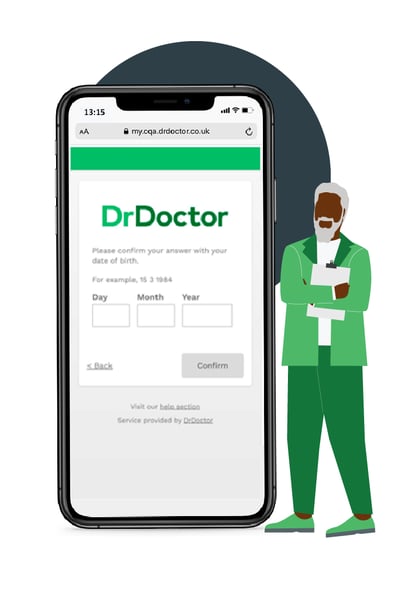 Quick Question
Download our one-pager to see how easy it is to validate your waiting lists.
DrDoctor Sound Bites
Episode 2: Quick Question
Book a custom demo
Fill in your details and we will get in touch.