Scheduling
Maximise resources by supercharging your booking centre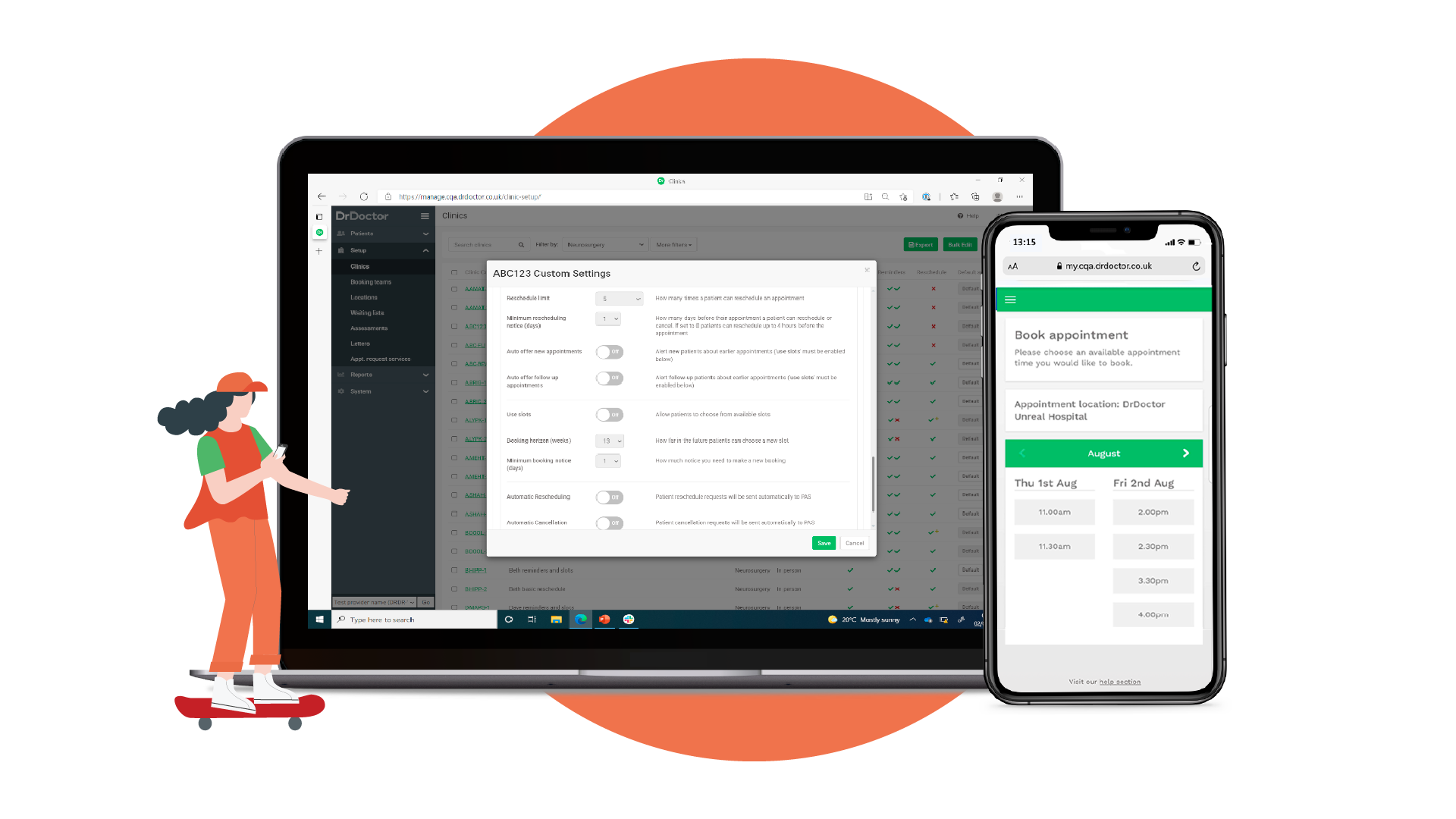 DrDoctor Scheduling transforms your appointment management process through a digital self-service solution, increasing appointment accessibility.
Improve booking efficiency and ensure the highest rate of attendance.
It has really helped us reach out to patients in a way that they are most familiar with today. It has helped our communication, enabled better clinic utilisation, helped bring our waiting list down and helped reduce our DNAs.

Optimise clinics
Digital reporting makes it easy to spot patterns to maximise clinic utilisation.

Actively reduce waiting lists
Allow patients to cancel appointments they no longer need and automatically offer them to those who need to be seen sooner.

Activate patients
Open your booking centre digitally allowing patients to manage their appointments 24/7 without extra admin.

Increase efficiency
See a 40% reduction in phone calls to booking teams, up to 70% reduction in booking times.
Basic rescheduling
Allow patients to request a change to their appointment online or via SMS. Avoid a wasted DNA appointment and process requests in batches to save more admin time
Slot rescheduling
Allow eligible patients who need to change their appointment to choose an alternative slot online, making appointments more accessible.
See me sooner
Progressively offer patients newly available slots via automated notifications ensuring last minute cancellations get filled.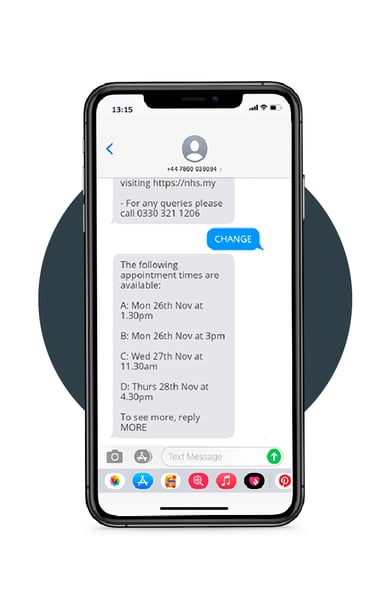 Scheduling
Download our product brochure to see how you can maximise your booking resource.
Book a custom demo
Fill in your details and we will get in touch.