Video Consultations
Remote consultations controlled from your PAS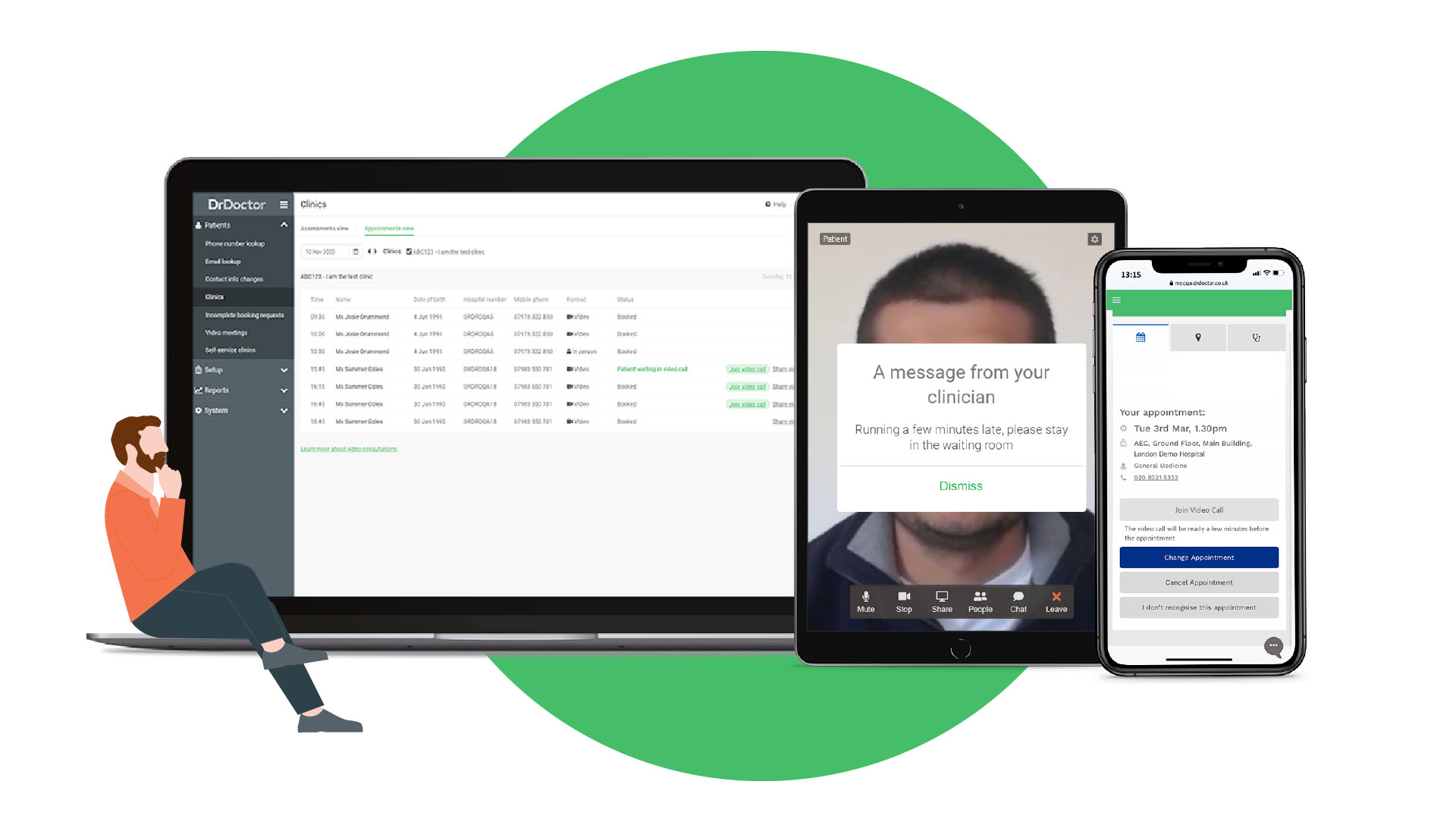 Clinicians can run mixed clinics and swap between appointment formats while patients can easily join on a web browser, phone or tablet device.
With automated reminders and secure video links, both patients and clinicians arrive prepared for their appointment.
It was so nice to be able speak with my patients and their parents using virtual technology this week. When undertaking this kind of care, it is crucial to be able to see the patient and their responses. Video technology enables this, and helps us to manage the patient's problems more appropriately and, if necessary arrange a face-to-face consultation.

Integrated everywhere
Seamlessly integrated into your system, reduce the need for manual admin of video appointments including set up and reminders.

Cater for complexity
Facilitate multi-disciplinary medical teams with up to 30 participants for even the most complex cases.

Remote care in one place
Run mixed format clinics from the same platform and easily swap between appointment formats.

Made for patients
A digitally integrated care journey engages patients and ensures they are ready for remote pathways.
Share links in advance
Send the links well in advance to ensure patients have the right technical setup.
Arriving late?
Notify patients in the virtual waiting room quickly and easily to ensure they are informed.
Easily capture patient feedback
Patients reported an average satisfaction rating of 4.3/5.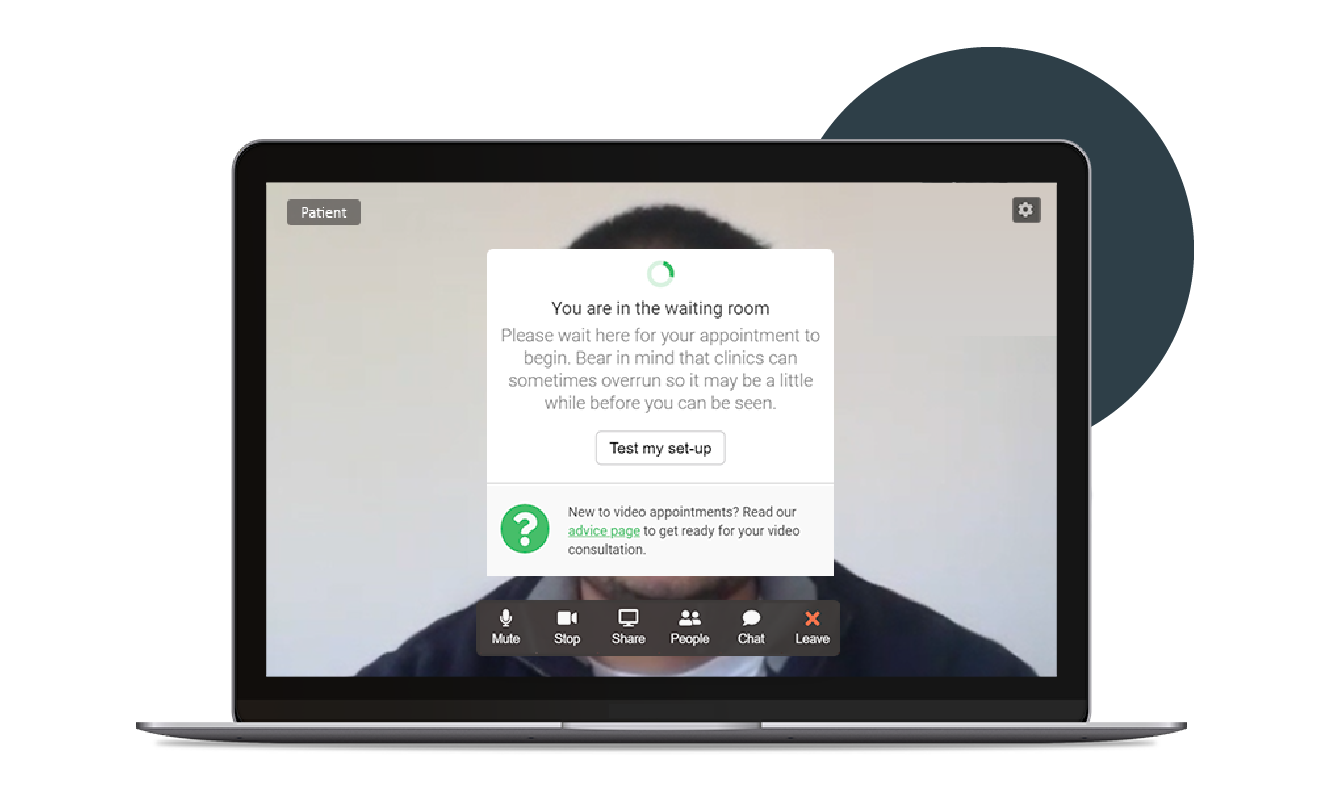 DrDoctor Video
Download our product brochure to see how easy it is to run mixed clinics from your PAS.
DrDoctor Sound Bites
Episode 6: Video Consultations
Book a custom demo
Fill in your details and we will get in touch.